Bias Interrupted: Creating Inclusion for Real and for Good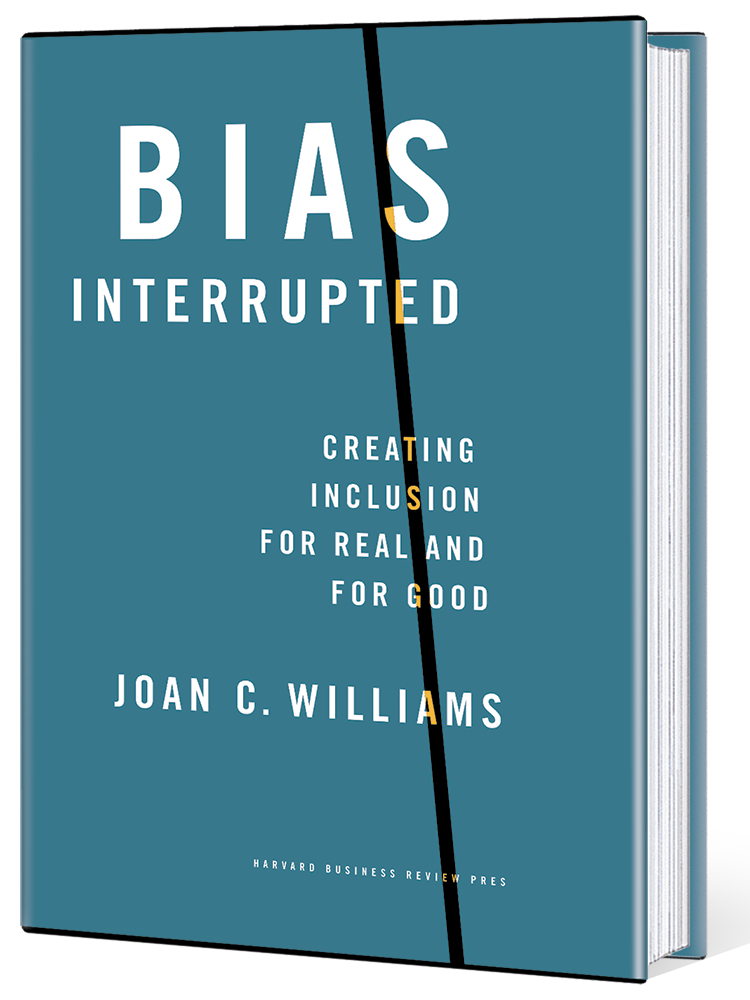 Bias Interrupted offers a fresh approach to inclusion that is concrete, evidenced-based and actionable. Whether you are an individual seeking to be a better ally, the head of HR, or the CEO, this book provides concrete steps you can take starting tomorrow to ensure that you and those around you can all do your best work together. Written as the answers to questions you may have been afraid to ask, the book proposes that businesses treat inclusion the way they'd treat any business problem: with evidence, metrics and persistence.
"How do you move DEI from acronym to action? Joan Williams shines the light on the realities of the modern workplace and how small but important steps can usher in real change."

KATIE COURIC
Award-winning former ABC News journalist; former co-host, NBC's Today show; former anchor, CBS Evening News ; New York Times best-selling author, The Best Advice I Ever Got ; and founder, Katie Couric Media

We're excited to share your journey, so if you try the approach laid out in this book— or anything else that really works— please let us revel in your success.